Only 77 percent of employees say their work equipment is "good enough," which means 23 percent of employees don't have the tools they need to do their jobs effectively. That is a lot of lost productivity.
Equipping your meeting rooms with the tools employees need to communicate and collaborate can help
you gain back lost productivity and realize a greater return on your technology investment.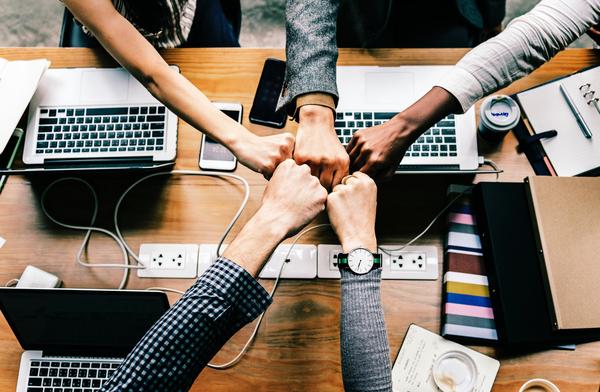 A typical meeting includes three to ten participants with one or two individuals presenting from their laptops. It sounds simple enough—throw in a phone, soft codec, ceiling mics, a sound system, a PTZ camera, a projector or display or two—and you've got yourself a conference room.
However, if your users aren't happy with the technology, the rooms are going to sit empty—or employees will spend too much of their time calling the help desk. To design meeting rooms that employees love, follow these tips:
Make it easy. The focus should be not just on making your meeting solutions easy for a tech pro, but they should be next-level, one-button, no-brainer easy for users. Employees want to push a single button and have all the technology in the room work. They want a plug-and-play environment to which they can connect a laptop or smart device and trust their content will be automatically shared on the room display.

Other details like comfort and accessibility also make a room easy for employees to use. For example, if the conference phone or dialer is out of reach or awkwardly positioned, a simple task like making a call can become a hassle. Ron Edmonds, Account Manager for ClarkPowell, says, "If the programmer writes the program correctly, the control technology in a meeting room should be just like using an ATM—helpful in guiding the user to what they need."


Focus on connectivity. Meeting spaces should be wireless when possible, with a backup hard wire so that employees always have a way to connect. Consider motion sensors or other smart technology in the room that can turn on lights and conferencing tools as soon as the meeting organizer enters.


Improve the sights. Make sure the display is the right size for the room. (Here is some industry information to help you calculate the size you need.) Also consider camera placement and whether it captures all participants in the room—and at the most flattering angle. (Few people appreciate the up-the-nose view.) If any meeting participants struggle to see, it can put a damper on the meeting for everyone.


Optimize sound quality. Be strategic about where you position mics and loudspeakers. (You can find audio equipment placement basics here.) Make sure processors are updated. Remember to consider speech privacy and implement any necessary solutions like sound masking.


Go the extra mile. Consider extras your employees would like. If they often complain about not being able to find the right kind of room when they need it, or rooms get double booked, look into room scheduling platforms. If you really want to win over employees with your meeting rooms, add automation features like sensors that turn on lights and equipment—like displays and presentation devices—when the organizer enters the room.
How an Audiovisual Systems Integrator Can Help
If your goal is to delight employees with your meeting spaces, consider working with an experienced, reputable audiovisual (AV) systems integrator. An AV integrator understands the priority many executives place on room aesthetics and can recommend low-profile equipment that fits the look of the room. Many modern conference rooms are challenging environments for audio because they have hard, reflective surfaces or glass walls. Professional AV integrators can address these challenges and ensure quality conferencing experiences while respecting the room design.

What to Expect from an AV Integrator
When you call in a professional AV solutions provider, your first conversation should focus on the purpose of the room, what users need to accomplish in the space, how the organization currently communicates, and future goals—not on the technology. Only after this exploratory conversation and an assessment of the space can the integrator begin to narrow down the list of solutions. Edmonds says he also mocks up the room to show details like how large the display will be.Once the room is ready and employees begin to meet in it, expect the integrator to check in and see how users like the technology. Then they can make any necessary adjustments.

Next Steps
When you create meeting rooms that employees love, they'll be more likely to embrace collaboration as well as get actual work done during meetings. To discuss your meeting room designs or to simply get ideas, please contact us for a free consultation.
---